Who We Are
Brouwer Plumbing & Heating has been a family owned business for over 50 years. Located in central London at 833 Central Ave., Brouwer Plumbing has made its mark serving the London Home Builder and Renovators market.
With business increasing, expansion was on the horizon. The old building was demolished and a new showroom and shop were constructed to carry Brouwer Plumbing into the next 50 years.
The new showroom boasts a spacious 3000 square feet full of progressive kitchen and bath products to inspire the home buyer, renovator, or do-it-yourselfer. What sets Brouwer Plumbing apart is the personal service and attention all our customers receive. There are plenty of places to view product, however, few people to talk to for advice, recommendations and ideas.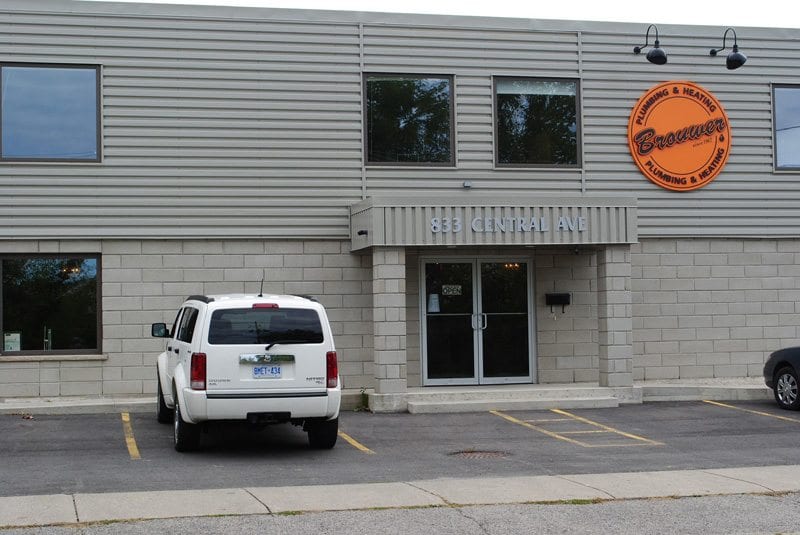 Knowledgeable staff is on hand to guide and advise customers on the most suitable products for their "project", from a small renovation to new construction. Our full time service department ensures our customers' installation needs are met in a timely professional manner. Our most valuable advertising is "word of mouth". We're proud to continuously experience repeat business and referrals.
WHAT WE OFFER
It is these qualities that sets Brouwer Plumbing & Heating apart from the competition
VALUE OF CUSTOMER SERVICE